Lavender clothing company was founded in 1989 to produce youth womenswear , fashion wear, casual dress-based wholly-owned Limited. From the early days of the establishment of a single species, combined with the hot sales market, evolving, 尽显 fashion, noble, young, light casual style, and gradually form a distinctive series of clothing. In 2003, the company formally registered the "Lvd-Laveder" trademark for the expansion of apparel retail markets in China and Southeast Asia.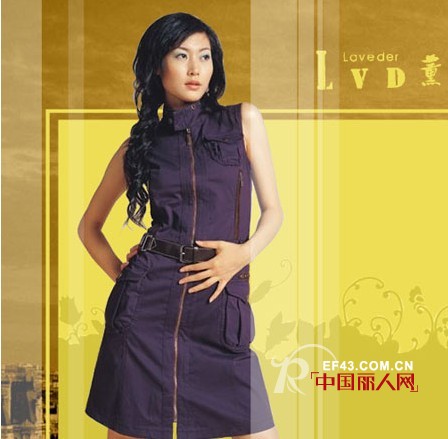 After two years of rapid development, only in Shenzhen already have their own counters and stores more than 10, and in many well-known Chinese and foreign brands in the sales rankings are among the best. In style design, lavender company has always been based on the product to meet the needs of the market as the principle, the use of Shenzhen unique geographical advantages, timely grasp of market information, with reference to Japan and South Korea mature combination of skills, into western Europe cultural heritage so that clothing in color, Both style fashion trend, without losing the elegant romantic temperament.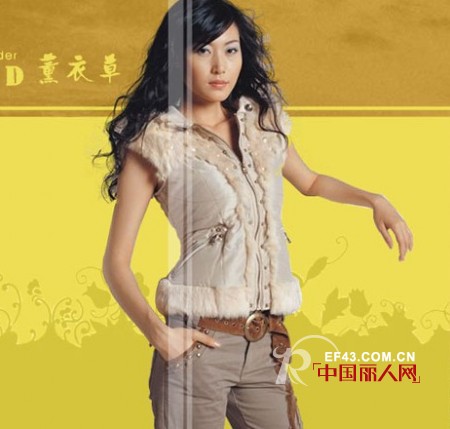 Among the local apparel companies, Lavender took the lead in running South Korean apparel and at the same time used advanced computerized barcode management system to digitally manage the import, sales and storage of apparel, accumulating a large amount of market experience and further standardizing the market Operation and information feedback. To strict quality management, advanced ministerial-level production technology, high-quality personnel and a strong sales network for consumers and franchisees to provide quality services.

"Walking in the forefront of the trend" is the quality commitment made by the lavender company, "I am the TOP" is the lavender company's tireless efforts.
"SD" has formed a the unique style of tech and innovation with over 20 years.
Over 20 years growth, the company has cultivated a team of experienced technical and management staff and owned the modern facilities and automatic assembly lines from dyeing, knitting, finishing and deep processing.
Meanwhile, the company always follows the fashion steps, continuously innovates and develops new products, and improves the management and service ability.
The upscale faux fox fur and Knitting Wool products reach the domestic and international high level. Products have been exported to the United States, Australia, Japan, Russia and Vietnam. In addition, according to the report from international accredited testing institutions, the test of formaldehyde in some products is ND level. The company receives high praise from the international specialists.
The company keeps the spirit of being real, precise, beautiful and innovative, capturing the market with high quality and credit. The products gains the trust and favor from home and abroad customer with high quality and diverstity.
All staff of Shuangda work hard towards automation, intellectualization and informatization. Keep improving the efficiency, promoting craftsman spirit, innovating new products. We are committed to becoming a more specialized faux fur products supplier. We wish the ecotope will become better by our efforts.
Natural Wool,Wool Mattress,Natural Wool Rugs,Wool Comforter
Wuxi Shuangda plush Co., Ltd. , http://www.sd-fauxfur.com