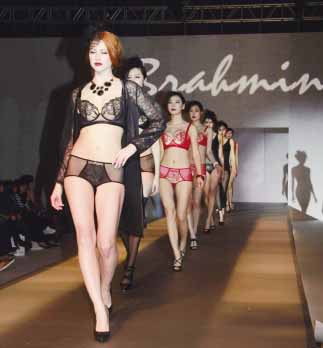 Beijia people 2012 "love release" autumn and winter new conference and order will be held in Guangzhou recently, partners from all over the country and a number of media participated in the feminine charm of the release of passion.
Beijia brand along with the vigorous development of China's underwear market and continue to grow and develop, has now developed into a Beijia people to adjust underwear, Beijia sexy lingerie, Beijia sexy underwear, Beijia people underwear, Beijia people thermal underwear, Beijia people sports and bodybuilding Beijia people's physiological underwear, Beijia people's home sleepwear, Beijia people's bust, Beijia people underwear and Beijia people's swimwear and other products, sales network throughout the country, the provinces in the country have agents, underwear brand stores enterprise.

One Belle who adjusted underwear novelty, chic design style reveals a healthy and stylish atmosphere, in fact, every woman should have such graceful figure, should have such a beautiful underwear. Beijia people adjust the underwear materials sophisticated, fine workmanship, user-friendly design to make the figure more curved beauty, so that women can add confidence.

The new conference is divided into three themes: extended summer, release and hero, respectively, the vitality of fashion, nostalgia luxury, sexy charm of the style of a full display of new season of products, science and human aesthetics, multi-chip Design cutting, filling the underwear function, to show the depth of fashion trends and the concept of unique conservation uphold admiration.

The launch of this new T station unique design, simple atmosphere, a huge wide background wall with high-definition dynamic projection, leading people through different space-time, deep inspiration for new product design inspiration.

New conference site also set a static art exhibition, a vivid interpretation of the theme of each design inspiration. Creative styling, exquisite layout, creating a strong unique underwear culture, as the conference site a beautiful scenery.
Polyester Embroidery Thread selected high strength, low shrinkage trilobal FDY as raw materials, is made of special technical processing twisting machine. Our thread is knotless and has passed Oeko - Tex Standard 100 certification, applies to all infant products, and through the harmful material test Standard inspection, the fastness to soaping and rubbing fastness achieves level 4, can satisfy all kinds of high environmental protection high quality clothing embroidery, suitable for high-speed computer embroidery machine use.
Categories
Raw white( normal winding, soft winding ready to dye), Colored ( more than 1000 colors available)
Application
It is applicable to high-speed embroidery and generally used for embroidering items such as jeans, shoes, hats, etc.3kg/cone knotless main for weaving and knitting for carpets.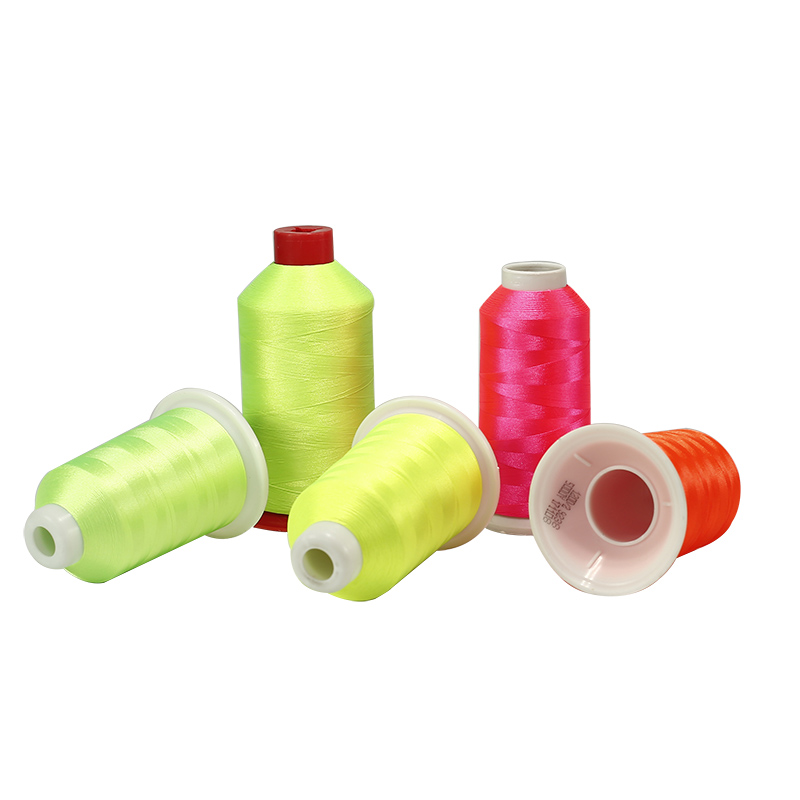 Polyester Embroidery Thread
Polyester Embroidery Thread,Embroidery Bobbin Thread,Luminous Embroidery Thread,Polyester Embroidery Bobbins Thread
YIBIN MERRY TRADING CO. LTD. , http://www.cnmerry.com